ABOUT
Frame is an award-winning news publication dedicated to exploring the unseen sides of the biggest issues of our time. We tell stories in unconventional and immersive formats, aiming to foster a deeper understanding of the news.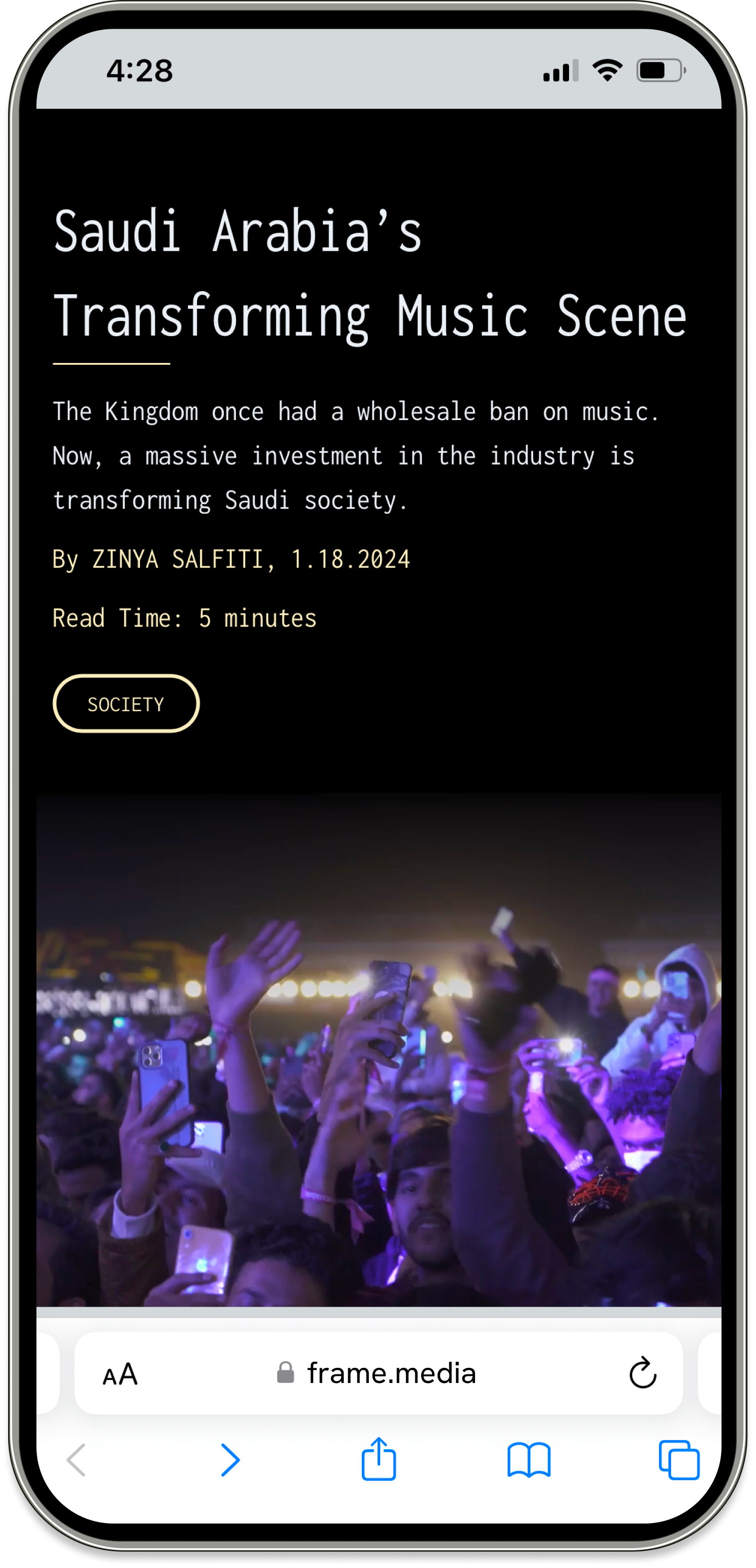 We're best known for our interactive documentaries, and also publish an ever-expanding array of multimedia explainers and interactive projects. Frame also delivers the news differently, communicating with subscribers primarily via SMS, where you can receive new stories, sign up for news updates on topics you're interested in, and interact directly with our journalists.
By bringing undercovered stories to life in immersive formats, and delivering them in a more personal way, we hope to help you form a new relationship with the news — one that makes the big issues of our time deeply felt and understood, and helps build a more empathetic and just present.
Welcome to Frame — let's get started.